3rd Research and Innovation Met-Up in Agriculture Mayagüez, PR
Date:
Friday, 21 April 2017 -

9:30am

to

3:30pm
Location:
Bioprocess Development and Training Complex (BDTC), Mayagüez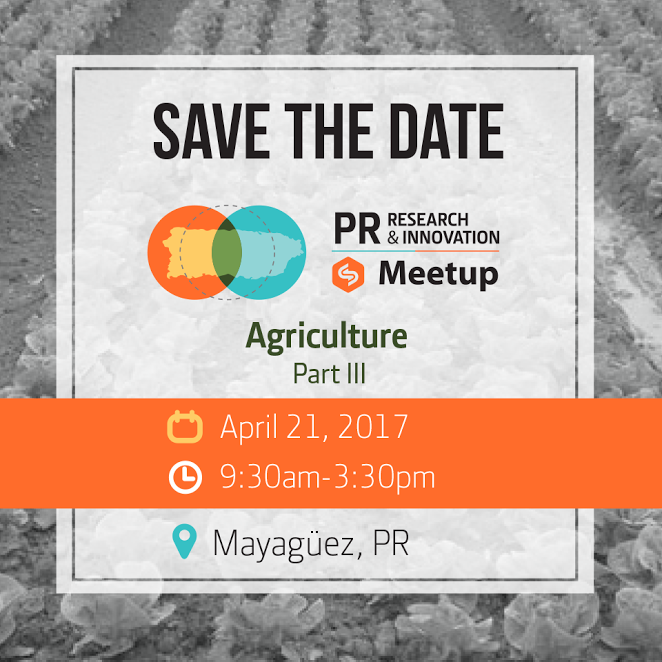 The Puerto Rico Science, Technology & Research Trust has been carrying out a series of encounters to foster alignment among activities that are focused on the commercialization potential of scientific and technological research. With the intention of elevating the dialogue regarding the growth that agriculture can potentially achieve in benefit of Puerto Rico's economic development, the Trust is pleased to announce the 3rd Puerto Rico Research and Innovation Meetup in Agriculture
Besides having important content to share regarding new public policy on agricultural research and innovation, as well as new collaborative endeavors in that effort, we will also have a chance to roll up our sleeves and continue drafting a future for this group of academics and entrepreneurs.
The event will take place this coming Friday, April 21, 2017, at the Bioprocess Development and Training Complex (BDTC) in Mayagüez, from 9:30am to 3:30pm.  Spaces are limited.  
We hope to see you there!
On or before March 31, 2017