THE INVISIBLE EXTINCTION DOCUMENTARY PREMIERE IN PUERTO RICO
Location:
University of Puerto Rico, Medical Sciences Campus Paseo Dr. Jose Celso Barbosa San Juan, San Juan 00921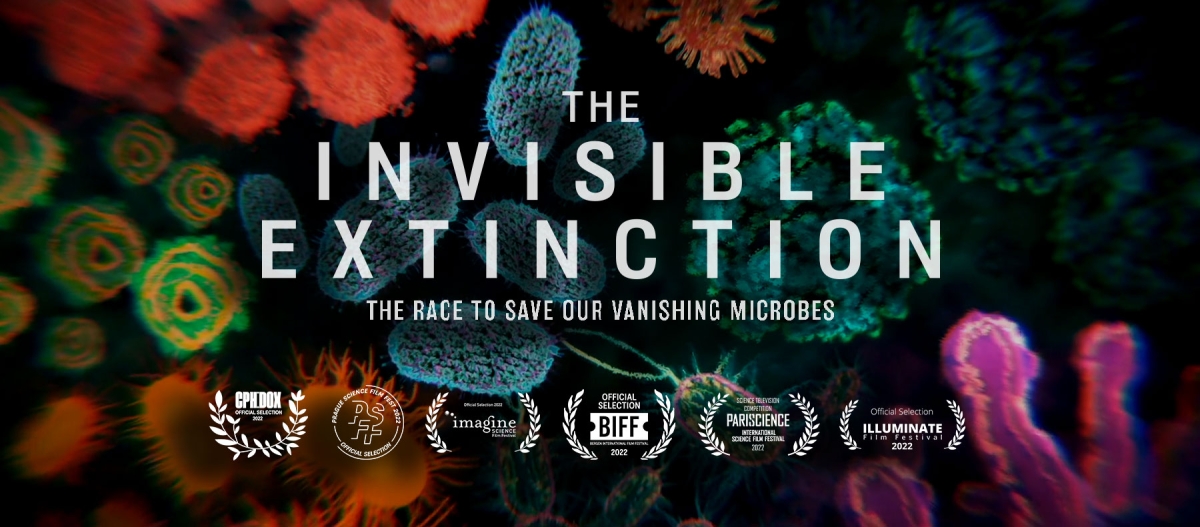 We now know that the human microbiome is essential to understand health and disease. The study of the interactions between microorganisms and the human host is undergoing a spectacular development. Renowned microbiologist Dr. Martin J. Blaser is the speaker of the 2023 Ashford Conference (March 30) and invites us into the wilds of the human microbiome responsible for the equilibrium and health of our bodies. His conference thrusday 30-03 will cover the ecology of the human microbial inhabitants and how antibiotics have changed human health.
On the afternoon of March 31st the premiere of the documentary where both Blaser and Dominguez-Bello call on the urgency to save our microbiomes. This premiere of the documentary THE INVISIBLE EXTINCTION at the Univ Puerto Rico School of Medicine Amphiteater II, will feature microbiologists Martin Blaser and Gloria Dominguez, in person at the school to share their views.
Be a participant at this unique and world event! Fill this form to register.