Nobel Laurate in Physics shared the amazing history of an Universe
Submitted on 10 November 2014 - 3:35pm
This article is reproduced by CienciaPR with permission from the original source.

PDF version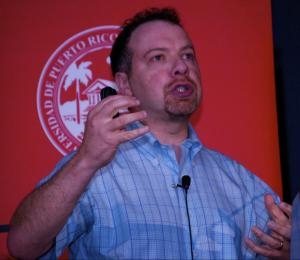 Adam Riess, Nobel Laurate in Physics (2011), visited the University of Puerto Rico to give a lecture on The amazing story of an accelerated Universe. Around 500 people attended the event sponsored by COFI (Cosmology and Physics Institute of the Americas).
To read the full story, visit the Spanish version of this site.