Plastic waste inputs from land into the ocean
Submitted on 26 October 2015 - 10:20am
This article is reproduced by CienciaPR with permission from the original source.

PDF version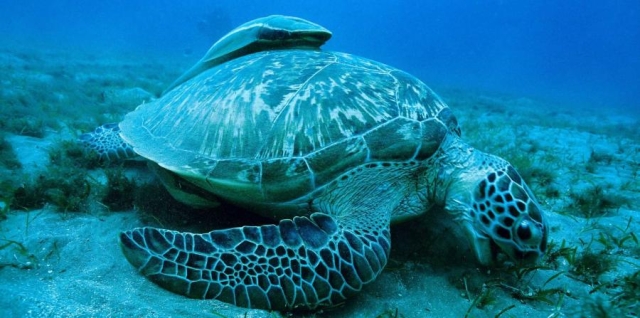 Plastic waste inputs from land into the ocean
Jenna R. Jambeck1,*, Roland Geyer2, Chris Wilcox3, Theodore R. Siegler4, Miriam Perryman1, Anthony Andrady5, Ramani Narayan6, Kara Lavender Law7
1College of Engineering, University of Georgia, 412 Driftmier Engineering Center, Athens, GA 30602, USA.
2Bren School of Environmental Science and Management, University of California, Santa Barbara, CA 93106, USA.
3Oceans and Atmosphere Flagship, Commonwealth Scientific and Industrial Research Organization, Castray Esplanade, Hobart, Tasmania 7000, Australia.
4DSM Environmental Services, Windsor, VT 05089, USA.
5Department of Chemical and Biomolecular Engineering, North Carolina State University, Raleigh, NC 27695, USA.
6Department of Chemical Engineering and Materials Science, Michigan State University, East Lansing, MI 48824, USA.
7Sea Education Association, Woods Hole, MA 02543, USA.

↵*Corresponding author. E-mail: jjambeck@uga.edu

ABSTRACT
Plastic debris in the marine environment is widely documented, but the quantity of plastic entering the ocean from waste generated on land is unknown. By linking worldwide data on solid waste, population density, and economic status, we estimated the mass of land-based plastic waste entering the ocean. We calculate that 275 million metric tons (MT) of plastic waste was generated in 192 coastal countries in 2010, with 4.8 to 12.7 million MT entering the ocean. Population size and the quality of waste management systems largely determine which countries contribute the greatest mass of uncaptured waste available to become plastic marine debris. Without waste management infrastructure improvements, the cumulative quantity of plastic waste available to enter the ocean from land is predicted to increase by an order of magnitude by 2025.