Robot demonstrates creativity of Puerto Rican makers
Submitted on 8 June 2015 - 11:01am
This article is reproduced by CienciaPR with permission from the original source.

PDF version
By:
Pedro A. Menéndez Sanabria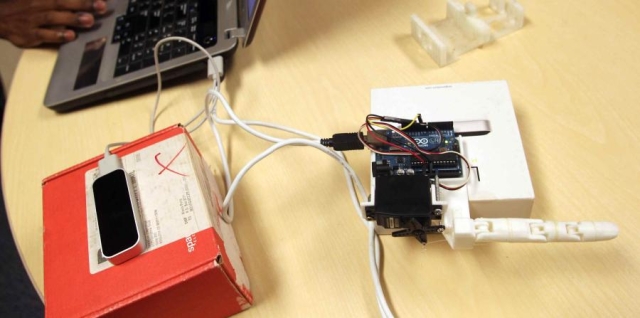 A group of makers part of the larger movement MakerSpace PR is creating a robot that is structurally similar to a human with the potential to assist people in different tasks and that can be controlled by movement sensors.
To read the original article, visit the Spanish version of this site.