SOR ISOLINA FERRE CENTER AND MONSANTO OFFER SCIENCE WORKSHOPS IN PUBLIC HOUSING COMMUNITIES
Submitted on 20 October 2016 - 12:04am
This article is reproduced by CienciaPR with permission from the original source.

PDF version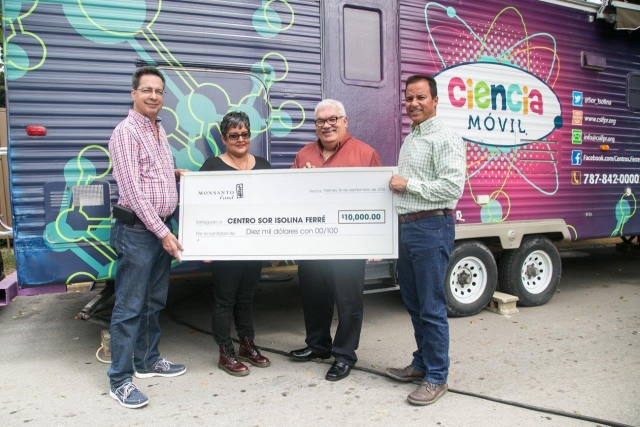 JUANA DIAZ, PR - Mobile Science, the traveling laboratory of the Sor Isolina Ferre Center, will offer science workshops at four public housing communities in the towns of Juana Diaz and Santa Isabel. This iniative will be possible thanks to a $10,000 donation from the Monsanto Fund for the establishment of the Science for all program. 
For the full article, please refer to the spanish version of this site.