UPR Aguadilla expands ecological restauration in Isla de Mona
Submitted on 8 June 2017 - 12:20pm
This article is reproduced by CienciaPR with permission from the original source.

PDF version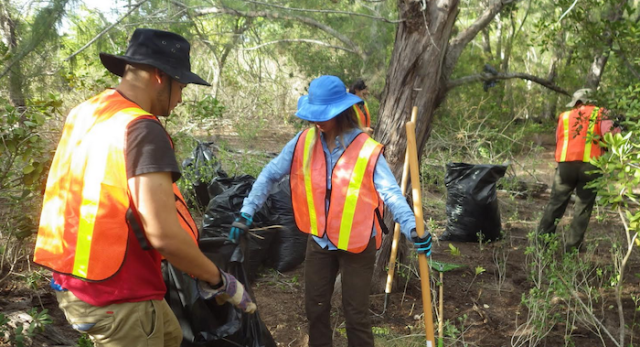 Personnel and volunteers from the Center of Ecological Restoration and Conservation of the University of Puerto Rico at Aguadilla went on their first visit to Isla de Mona to collaborate on habitat restoration of the island's iguana (Cyclura stejnegeri). This work was done in collaboration with the non-profit organization Island Conservation, U.S. Fish and Wildlife Service and the Department of Natural and Environmental Resources of Puerto Rico.
For the full article, please refer to the Spanish version of this site.