AGILE program Launches with training opportunities for professionals related to grant management
Submitted on 18 March 2022 - 11:09am
This article is reproduced by CienciaPR with permission from the original source.

PDF version
Original Source:
Puerto Rico Science, Technology and Research Trust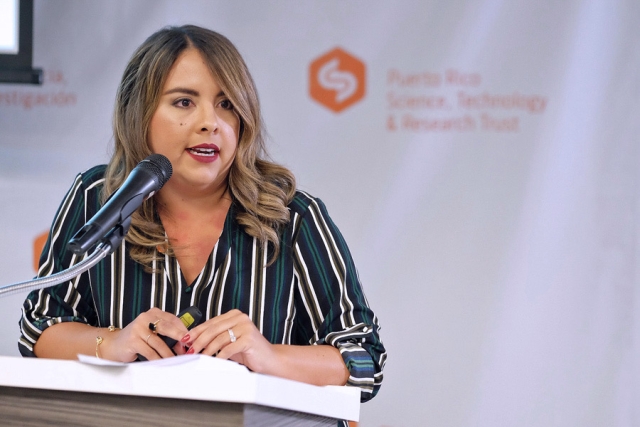 AGILE program Launches with training opportunities for professionals related to grant management
The Puerto Rico Science, Technology and Research Trust Grants Program is committed to improving the management and administration of funds
March 17, 2022. San Juan, Puerto Rico - The Trust announced the launch of the AGILE program, an initiative to facilitate and train non-profit organizations and higher education institutions in financing management and grant administration. The program is designed to strengthen the skills and knowledge of professionals who manage grants so that the existing opportunities in Puerto Rico to receive private, federal, or other sources of funds can be maximized.
"In Puerto Rico, the number of people who are professionals in grant management is limited. With AGILE, we want to increase training opportunities and train a new generation of professionals who have the tools to manage funds following the highest standards," said Andreica Maldonado, director of the Trust Grants Program (Research Grants Program: https://prsciencetrust.org/research-grants-program/.) To this she added that, in the case of universities, attracting and securing more grants will increase research development.
AGILE finalizes its launch with the opportunity to grant scholarships to 25 professionals for their participation in a virtual training module offered by the National Grants Management Association (NGMA). The training known as Grants Management Body of Knowledge (GMBoK) is focused on improving and achieving a level of fluency and understanding in the world of grants management, as well as improving skills before and after the award of a grant cycle. Its value is $800 per person, including teaching material and will be offered free of charge to participants selected by AGILE. Eligible professionals must be associated with grant management, either in management, administration, proposal writing, or in aspects of accounting, financing, and compliance.
"AGILE has the potential to multiply Puerto Rico's opportunities to receive grants now and in the future. Having more people who are experts and capable of navigating the administration of private and federal funds in a standardized manner directly impacts our economic development. In the case of universities, the program can help increase research. This project is aligned with our mission to invest, facilitate, and develop the necessary capacities to continuously advance the economy of Puerto Rico and the well-being of its citizens," said Lucy Crespo, Chief Executive Officer.
People interested in more information about the AGILE program can find more information at the following link: https://prsciencetrust.org/agile/  .
About the Science, Technology and Research Trust: The Science, Technology and Research Trust, as described in Public Law 214, is a non-profit organization created in 2004 to promote the participation and creation of jobs on the Island in the global economy of knowledge by promoting investment and financing of research and development of science and technology. By investing in technology research and commercialization, the Trust serves as a catalyst for job creation and retention of the Island's highly skilled and often bilingual residents. It is also responsible for Puerto Rico's public policy for science, technology, research and development. For more information: www.prsciencetrust.org