Singularity University in Silicon Valley actively seeks the best exponential innovations in Puerto Rico
Submitted on 4 March 2016 - 6:16pm
This article is reproduced by CienciaPR with permission from the original source.

PDF version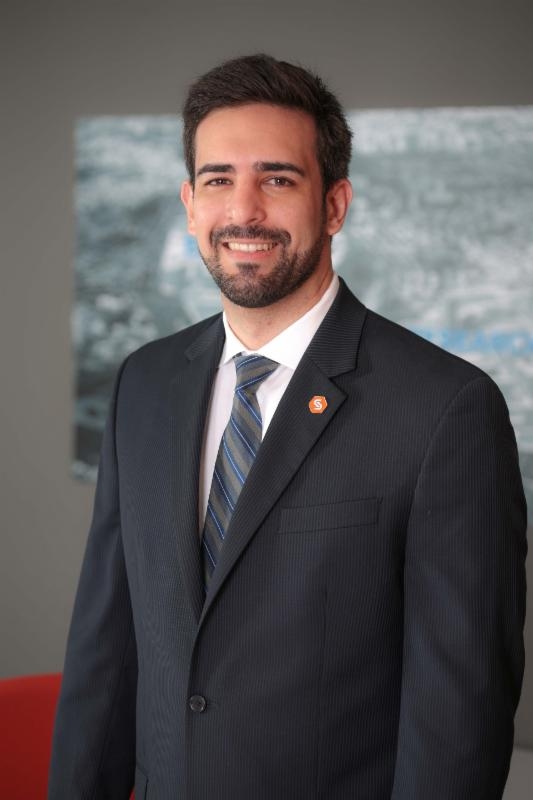 San Juan, Puerto Rico - The Puerto Rico Science, Technology and Research Trust announced that an open call-for-entries for innovators to take part in the local edition of the Singularity University Global Impact Competition will launch on March 7, 2016. This is an international event that seeks to identify the most innovative proposals for technological solutions aimed at improving the living standards of billions of people worldwide over the next five to ten years.
Contest participants may be entrepreneurs, scientists, architects, students, any person residing in Puerto Rico with an innovative proposal to solve problems in areas considered to be of the utmost importance to the planet, such as: education, energy, the environment, food, health, prosperity, security, water, space, resilience in the face of natural disaster and governance. The proposals should also take into consideration and respond to the priorities established in the research areas outlined in national transversal programs in the areas of science, technology, and technological innovation: biotechnology, environmental science and technology, materials science and technology, basic sciences (biology, physics, math and chemistry), information and communications technology, and the development of biodiversity.
The winner of the Global Impact Competition in Puerto Rico will be invited to take part in the Global Solutions Program competition in Silicon Valley, all expenses paid for with funding from the Trust, including enrollment fee, travel, food and lodging, for a period of ten weeks. The most innovative proposals will have the opportunity to be developed further as startups and accelerators in Singularity Labs so as to receive venture capital investment from the Silicon Valley community of investors.
"Innovators in Puerto Rico are developing ideas that can exponentially advance knowledge and the development of humanity, and many are doing so in total anonymity. The Global Impact Competition is designed to identify these innovators and their projects and provide them with a powerful platform from which they may scale their projects to the rest of the world. It also seeks to inspire other entrepreneurs and motivate them to continue the arduous task of research, technological development and innovation," said Ivan Rios Mena, Chief Operations Officer of the Trust and organizer of the event in Puerto Rico.
Researchers interested in obtaining detailed information about this program and submiting their proposal to participate in the Global Impact Competition, should do so directly via Singularity University's digital platform, which will be available as of March 7, 2016, when the call officially opens. The deadline to submit proposals is March 28; the winner will be chosen by a panel of judges made up of renowned professionals from Singularity University and Puerto Rico, on April 27. The program runs from June 18 through August 24 in Silicon Valley. Meanwhile, you can find more information at "Singularity University Global Impact Competition Puerto Rico 2016".
Singularity University - founded by Peter Diamandis, creator of XPrize, and by Ray Kurzweil, of the Massachusetts Institute of Technology and the current director of Engineering at Google - is an academic institution located at the NASA Research Center in Silicon Valley. It is sponsored by Google and NASA and receives the support of organizations at the forefront of innovation, such as IDEO, International Space University, AutoDesk, 3DSystems, Genentech, Cisco, Kauffman Foundation, Trotec, among other companies and institutions. Its objective is to bring together, educate and inspire leaders and innovators so that they may work in the development and application of technologies focused on solving world problems. Each year it selects 80 brilliant minds from all over the world to take part in its Global Solutions Program, where they work with exponential technologies alongside foremost academic experts and international executives, all in the development of technological solutions to humanity's main challenges.