UPR-Bayamon students to participate in finals of World Programming Competition
Submitted on 9 November 2012 - 11:55am
This article is reproduced by CienciaPR with permission from the original source.

PDF version
By:
Por Gingger Enid Correa-Angulo; De: Diálogo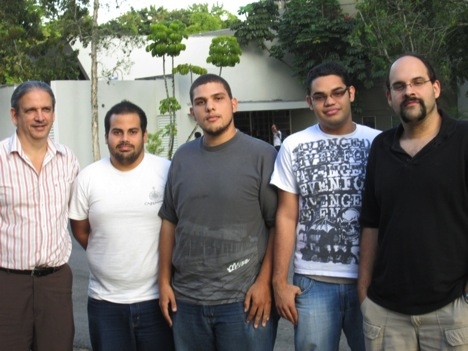 Juan Castro, Miguel Rivera y Julio Collazo tendrán la gran encomienda de representar a la Universidad de Puerto Rico en Bayamón (UPR-B) tras obtener el pase a la final regional de las Competencias Interuniversitarias de Programación, adscritas a la Association of Computer Machinery (ACM).
Los alumnos del Programa de Ciencias de Computadoras, se medirán a 25 grupos de Cuba, diez de la República Dominicana y uno de Trinidad y Tobago en la ronda final. Es la primera vez que Puerto Rico participa en este evento, el cual se llevará a cabo en el Instituto Tecnológico de Santo Domingo este sábado, 10 de noviembre.
For Full text see Spanish version.