Since 2012, Biotectonica is a Research & Design Studio at the School of Architecture of the Pontifical Catholic University of Puerto Rico that aims to foster the scientific domain for the creation of art, the process of design and the adaptability of architecture. In alliance with CienciaPR, Biotectonica seeks to highlight and support outstanding architects, scientists and thinkers that promote interdisciplinary exchanges in science, technology, design and art for innovate applications. It aims to serve as a bridge of information, methods, and technology to foster a novel profile for emerging architectural scientists.
Biotectonica will post news, essays, interviews and short videos from local and international guests based on their projects on biologically-inspired design, scientific art, and synthetic biology among other topics. Some of the topics Biotectonica will cover include:
International Perspectives - Interviews with individuals with international exposure and recognition the practice of support of projects merging art & science, design & science, architecture & science, or "Biomimicry".
International Contributions - Original or invited essays exploring the issue of science in design or vice versa. 
Local Perspectives - Interviews and essays highlighting the writings or works of scientists and/or designers with influence on the local context (Puerto Rico and the Caribbean) to promote the intersection between science and design, or whose work in one of these areas is depends or is enriched by the other.
Institutional Perspectives - Short articles about local architect members of AIA (American Institute Of Architects) or the CALAPR (College of Architects and Landscape Architects of Puerto Rico) that showcase the validity and benefits of the transfer of scientific knowledge for eco design and urban planning.
Student Perspectives - Interviews or short essays by Puerto Rican students immersed in STEAM (Science, Technology, Engineering, Arts , & Mathematics) presenting their experience working across disciplines rather than within them.
Biotectonica is: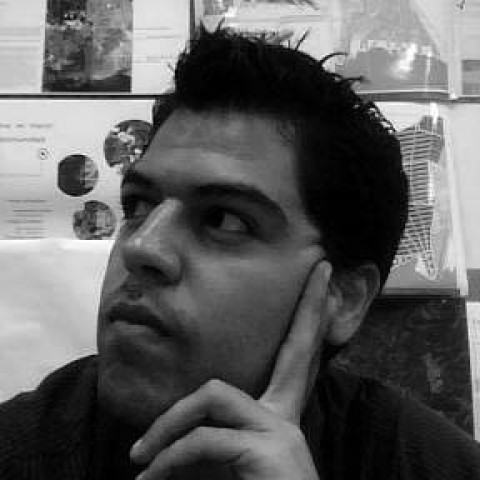 Wilfredo Méndez Vázquez - is an Architect-In-Training of the Association of Architects and Landscape Architects of Puerto Rico with a Master's degree from the School of Architecture of the University of Puerto Rico, 2010. Since 2012, he is lecturer at the School of Architecture of the Pontifical Catholic University of Puerto Rico and principal investigator of a research on seismic-resilient structures inspired by the hierarchical complex architecture in human bones. You can contact Wilfredo at wilfredo_mendez @ pucpr.org and follow him on Twitter @arq_wilfredo
Edlyn García - is an Architect-In-Training of the Association of Architects and Landscape Architects of Puerto Rico. She graduated from the Polytechnic University of Puerto Rico in 2009, and holds a Master's degree in Environment and Bioclimatic Architecture from the Technical University of Madrid, Spain (ETSAM). Since 2013, she is a lecturer at the School of Architecture of the Pontifical Catholic University of Puerto Rico while researching on passive strategies of bioclimatic architecture. You can contact Edlyn at edlyn_garcia @ pucpr.org and follow her on Twitter @arki_edlyn