"Channel Earth" is turned off
Submitted on 17 February 2013 - 6:42pm
This article is reproduced by CienciaPR with permission from the original source.

PDF version
CienciaPR Contribution:
The Professional is a member of CienciaPR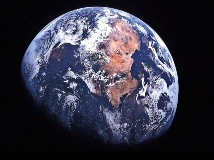 Until recently, people where able to experience space the way an astronaut would by watching the Dish Network Earth Channel, a 24 hour, seven days a week feed that broadcast directly from the commercial satellite Echostar 11. The author explains how the images where captured and transimitted to Earth. The camera stopped working recently, but fortunately for space aficionados, videos are still available on Youtube.
---
The original news story is in Spanish. To read the full text, please click on the "Español" button below or the link at the top right of the page.