A gold mine for Puerto Rico
Submitted on 30 January 2013 - 2:15pm
This article is reproduced by CienciaPR with permission from the original source.

PDF version
By:
Marie Custodio Collazo / mcustodio@elnuevodia.com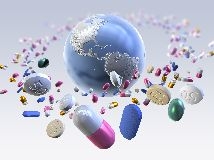 SUMMARY: The biopharmaceutical industry has a great impact on the Puerto Rican economy, but also on its society and academic institutions, according to a report commissioned by the Pharmaceutical Industry Association of Pueto Rico (PIA).
The report shows that the recent downturn of the economy produced a reduction in the number of biopharmaceutical jobs in Puerto Rico. This sector is currently responsible for ~18,000 manufacturing jobs and 2,000 sales positions, with an average salary of $62,000 (double the average salary of other manufacturing jobs and tripling the average Puerto Rican salary).
The report also estimates that the biopharmaceutical industry represents ~27% of the Internal Brute Product, 57.4% of Puerto Rico's manufacturing production, and that pharmaceutical contributions to the non-profit sector to be in ~$30 million anually.
Members of PIA are in talks with Governor García Padilla to revoke Law 154, which imposes a 4% tax on pharmaceuticals arguing that pharmaceutical companies already provide contributions and incentives to the Puerto Rican economy.
To read the entire story, please view the Spanish version of this story