Maria damages 15 plates of the Observatory of Arecibo
Submitted on 4 October 2017 - 1:15am
This article is reproduced by CienciaPR with permission from the original source.

PDF version
By:
Wilma Maldonado Arrigoitía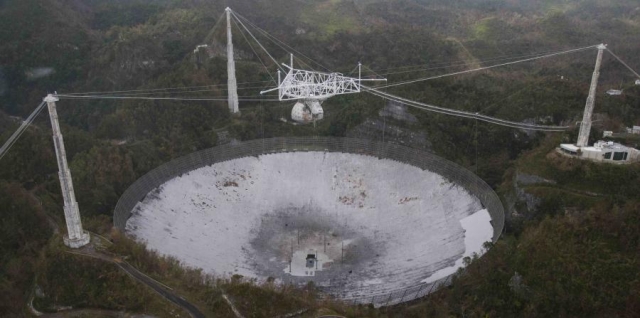 Although it is located in one of the highest areas of Arecibo, the hurricane winds of Maria did not cause havoc in the Arecibo Observatory, and as soon as this Friday, scientific activities should be normalized there.
"We had some minor damage ... We were very lucky," said the director of the Observatory's Center for Geospatial Studies, Tony Van Eyken.
 He explained that the telescope platform was not damaged, only an antenna that can be repaired was affected.
For the full article, please refer to the Spanish version of this site.