Puerto Rican students left their footprint at NASA
Submitted on 7 October 2013 - 3:05pm
This article is reproduced by CienciaPR with permission from the original source.

PDF version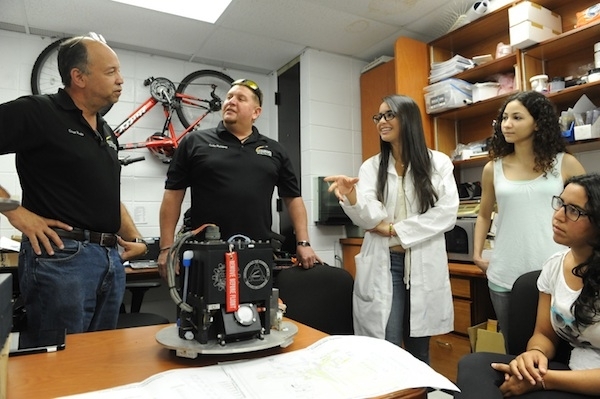 A group of students form University of Puerto Rico, lead by Oscar Resto, participated in the Micrometeorite Impact Detection System experiment at NASA during August.
The tema members were: Natalia Barea, Jorge Buonomo, Zulma Cardona, Angel Figueroa, Lizz D. Lugo, Pedro Meléndez, Dixon Mojica, Javier Palomino, Héctor Rivera, Manuel Rivera, Nelson Rojas, Jaime Santillan and Samalis Santini.
The original news story is in Spanish. To read the full text, please click on the "Español" button below or the link at the top right of the page.