Puerto Rico Science and Technology Trust under reorganization
Submitted on 15 April 2013 - 2:10am
This article is reproduced by CienciaPR with permission from the original source.

PDF version
By:
Marie Custodio Collazo; mcustodio@elnuevodia.com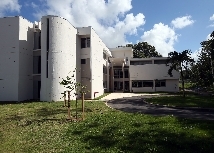 The Puerto Rico Science andTechnology Trust is under a reorganization and some work is on pause while an analysis of the programs and finances of the institution is carried out.  Also pending are some legal litigations and naming new fiduciaries to the general council, preferably those of high academic and and entrepreneurial status.  Six private sector seats are still empty.  The vision for the Trust is that government only acts as a facilitator.  The priorities of the Trust moving forward are the following:  projects for the scientific and academic community in the island and abroad; the creation of incubators to encourage technology transfer and commercialization of intellectual property; managed investment funds to pair with funding for startup enterprises in the island; and lastly, for the Science City (Ciudad de las Ciencias).  The goal is for the latter to have connceting corridors completed in the next 2-3 years to the Medical Center of University of Puerto Rico, the Comprehensive Cancer Center, the Botanical Garden, the Metropolitan University and the University of Puerto Rico Main Campus in Río Piedras.  
***The original news story is in Spanish. To read the full text, please click on the "Español" button below or the link at the top right of the page.