UPR Humacao recibirá $4.2 millones de la Fundación Nacional de las Ciencias
Submitted on 13 July 2021 - 4:52pm
This article is reproduced by CienciaPR with permission from the original source.

PDF version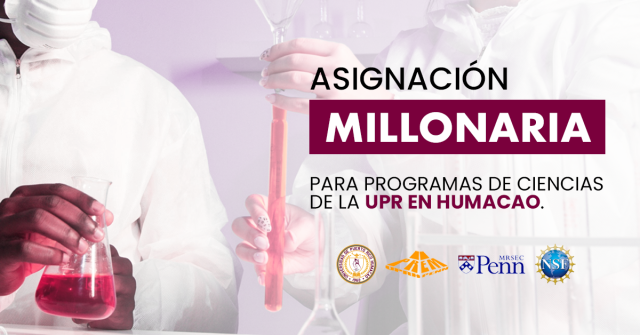 Dr. Aida I. Rodríguez Roig, rector of the University of Puerto Rico at Humacao (UPRH) announces a new allocation of $ 4.2 million from the National Science Foundation (NSF) for the extension of the Partnerships for Research and Education in Materials (PREM) project, which brings together professors and students from the UPR of Humacao and Cayey, in collaboration with colleagues affiliated with the Materials Center of the University of Pennsylvania (Penn).
The complete story is available on the Spanish version of the website.