Postdoc position at U Mass Medical School on Anti-Parasitic Bacteria & Mechanisms (Microbiologists preferred)
Submitted by Giovanna Guerrero-Medina on
Job Number: 2016-26461
Category: Post Doc
Location: Worcester, MA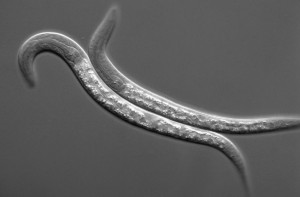 Responsibilities:
Exciting new research position to develop and deploy a completely new class of de-worming drug (anthelmintic) to treat parasitic worm diseases of humans and farm animals. Parasitic worms are some of the most common and important diseases in people and other animals worldwide. For more information, please visit:
http://www.umassmed.edu/aroianlab/
Qualifications:
We are looking for someone with extensive experience in molecular biology to design, develop, optimize, and engineer probiotic bacteria to safely and maximally deliver antiparasitic proteins. Experience in microbiology is preferred but not essential (experience in Gram-positive bacterial genetics an added plus). This project can make a tremendous and positive impact on billions of humans and farm animals globally. We are looking for someone who will bring enthusiasm, intellectual curiosity and dedication to further this work and their career.
Additional Information:
To apply, please email CV and cover letter to Christine.Holbrook@umassmed.edu