14 "eco-schools" receive the "green flag" in Puerto Rico for environmental action
Submitted on 25 September 2012 - 1:29am
This article is reproduced by CienciaPR with permission from the original source.
By:
José E. Maldonado; jose@miprv.com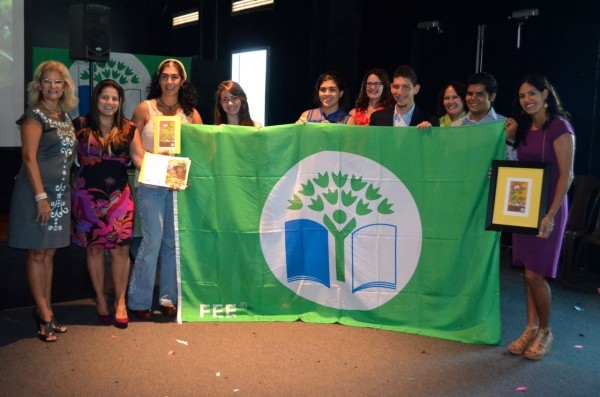 Fourteen schools in Puerrto Rico received the "green flag" yesterday from the Organization for a sustainable environment (OPAS in Spanish) for their work on envionmental issues in their school and their communities.   The "Eco-School" program is in its 5th year and during 2011-2012 more than 6,500 students and 550 teachers were impacted through the efforts in various schools throughout the island. 
For full text please visit the Spanish version.