ONU recognizes work with Manatíes in Puerto Rico
Submitted on 3 October 2013 - 5:20pm
This article is reproduced by CienciaPR with permission from the original source.
By:
Gloria Ruiz Kuilan / gruiz@elnuevodia.com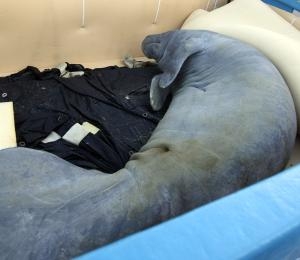 ONU recognizes the conservation efforts with the manatíes in Puerto Rico as a model that can be replicated with other species in other countries.
The original news story is in Spanish. To read the full text, please click on the "Español" button below or the link at the top right of the page.