Students at RUM develop video game about Nanotechnology
Submitted on 1 December 2015 - 3:20pm
This article is reproduced by CienciaPR with permission from the original source.

PDF version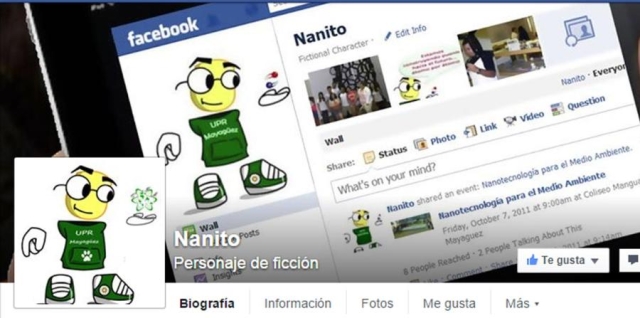 A group of students at the University of Puerto Rico (Mayaguez): Bryan Mitchell, Jahannie Torres, Gil Reyes, Tahiri Fuentes, Orlando Alverio, Roberto Rivera, Lianne Sánchez, Gustavo Camero, y Héctor Jiménez, develop a video game to teach nanotechnology.
Gustavo Camero, Fernando Arocho y Lianne Sánchez muestran su producto a un visitante durante el evento Nanodays en Mayagüez. (Suministrada)
To learn more about the video game visit www.facebook.com/Nanito.UPRM or email crest@uprm.edu, (787) 832-4040 ext. 5811 & 5812, or crest2.uprm.edu, www.facebook.com/UPRM.CREST.
To read the full article visit the Spanish version of this site.