Uncertain future predicted for Puerto Rico's endemic bird, the ladybug
Submitted on 29 August 2022 - 10:17pm
This article is reproduced by CienciaPR with permission from the original source.

PDF version
By:
Adolfo Rodríguez Velázquez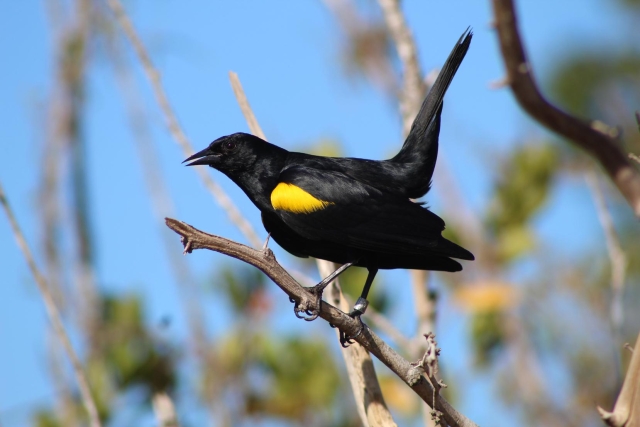 Climate change is contributing to the bird's vulnerability and could cause population declines.
For three decades, scientists and collaborators of the Puerto Rican Ladybird Recovery Project have worked hard to collect data for its conservation, but, over time, they have noticed an increase in the number of stressors affecting the populations of this bird, while the pre-existing ones have worsened.
Parasitism, atmospheric phenomena, habitat loss, food availability and high temperatures are some of the factors that impact it.