PDF version
SAN JUAN, PR — This coming Earth Day, Saturday April 22, Puerto Rico will join over 514 concurrent events around the world with March for Science–Puerto Rico. The event will begin at 11:00 a.m., at Plaza Colon in Old San Juan. From there the March will head towards the Capitol and end in the Pabellón de la Paz in Luis Muñoz Rivera Park, where it will join the Para la Naturaleza Fair, where the public can enjoy exhibitions and scientific activities for all ages.
Worldwide, the March for Science seeks to celebrate and defend science. Locally, March for Science–Puerto Rico seeks to bridge the gap between the scientific community and citizens and encourage evidenced-based decision-making and that is informed the local scientific community. In addition, March for Science–Puerto Rico seeks to foster a solid and sustainable science infrastructure that will ensure the social and economic prosperity of all Puerto Ricans, and emphasize the urgency of taking action in response to climate change.
"Science is a pillar of human freedom and prosperity," said Dr. Heidi Morales Díaz, a scientist and organizer of the March for Science–Puerto Rico. "We come together as a diverse, non-partisan, and pacifist group to affirm that science stands for the common good and plays a crucial role in our lives."
March for Science–Puerto Rico has the participation of Earth Day Puerto Rico, Ciencia Puerto Rico (CienciaPR), the Caribbean Division of the American Association for the Advancement of Science (AAAS), Para la Naturaleza, the Puerto Rico Chapter of the American Chemical Society, NeuroBoricuas and other scientific and student organizations.
"We are calling on everyone—professionals, science enthusiasts, nature lovers, pro-environment organizations, students and citizens," said Jillian Hopgood, vice president of Earth Day Puerto Rico, and another organizer of the event. "We invite you to march with us, because science belongs all of us."
Kick-off at Lote 23
As part of the activities of the March for Science–Puerto Rico, "Historias de #CienciaBoricua @ Lote 23" will be presented on April 18, starting at 7:00 pm, in the gastronomic and artistic space Lote 23 in Santurce. The evening, featuring personal stories about science, will serve as a starting point for the conversations that the organizers hope to promote through the March for Science–Puerto Rico.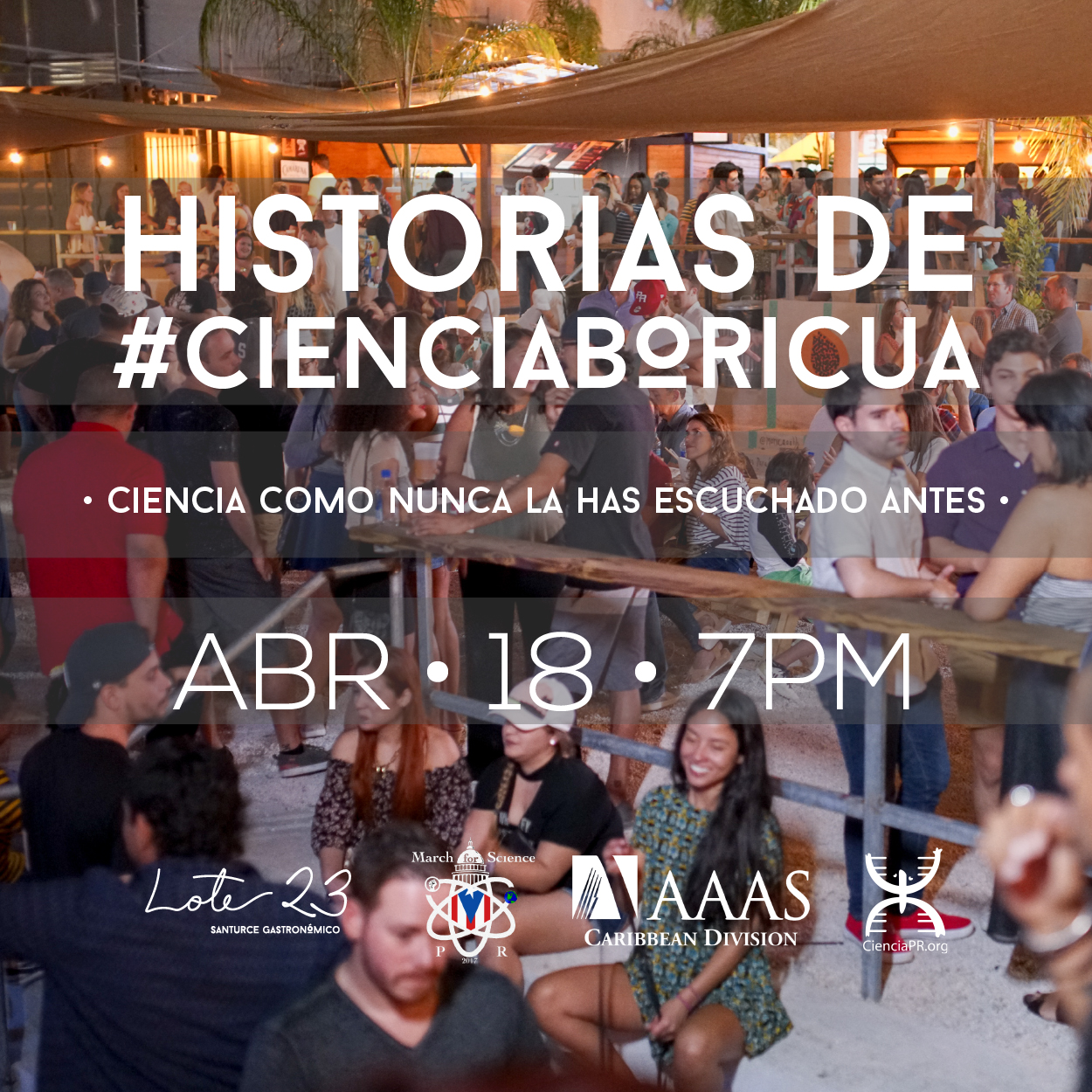 Grand finale at Kamoli 
To close Earth Day celebrations, Earth Day–Puerto Rico, one of the March co-organizers, invites the public to an intimate free ethnic music concert with multi-instrumentalist Enrique Cárdenas, starting at 6:00pm at eco-friendly restaurant Kamoli in Loíza Street in San Juan. "It will be a journey of 15 instruments with natural sounds from around the world, with every note sharing stories of each culture," said Rolando Rivera, president of Earth Day–Puerto Rico and co-organizer of the March. 
Register for the March here: http://bit.ly/MarchaporlaCienciaPR and join the Facebook group March for Science–Puerto Rico www.fb.com/groups/marchforsciencepuertorico/ or email info@marchaporlacienciapr.com to learn how they can help. For transportation options from different points of the island visit http://bit.ly/TransporteMarcha. For more information about "Historias de #CienciaBoricua @ Lote 23" visit bit.ly/CienciaLote23.