Rocket Cerberus was launched in Mayagüez
Submitted on 10 April 2014 - 12:01pm
This article is reproduced by CienciaPR with permission from the original source.

PDF version
By:
Gloria Ruiz Kuilan / gruiz@elnuevodia.com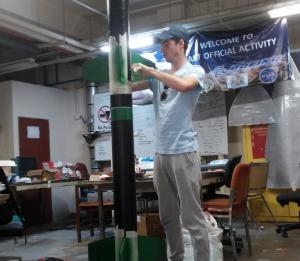 Engineering students from the University of Puerto Rico at Mayaguez, launched the rocket Cerberus as part of the NASA student launch competition to be celebrated in May.
The original news story is in Spanish. To read the full text, please click on the "Español" button below or the link at the top right of the page.