Spectacular image of San Juan taken from space
Submitted on 14 March 2016 - 12:39am
This article is reproduced by CienciaPR with permission from the original source.

PDF version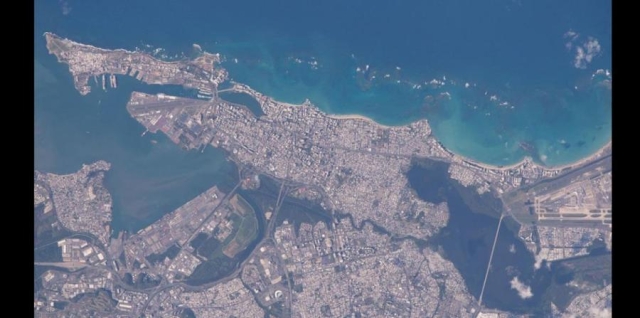 A new image taken at 4:00 pm on March 2, 2016 as the International Space Station was above Puerto Rico, shows the San Juan metropolitan area with great detail.
For the full article, please refer to the spanish version of this site.