Yale Ciencia Academy fosters community building and networking among its fellows, and we really take that to heart! This project is a collaboration between 
Yale School of Medicine Office of Diversity, Equity & Inclusion
, 
CienciaPR
, and 
iBiology
. In addition, our program would not be possible without contributions from program staff, facilitators and panelists, collaborators, advisors, and funders. Below, we outline some of the many people who help to make the Yale Ciencia Academy successful.

Yale Ciencia Academy Staff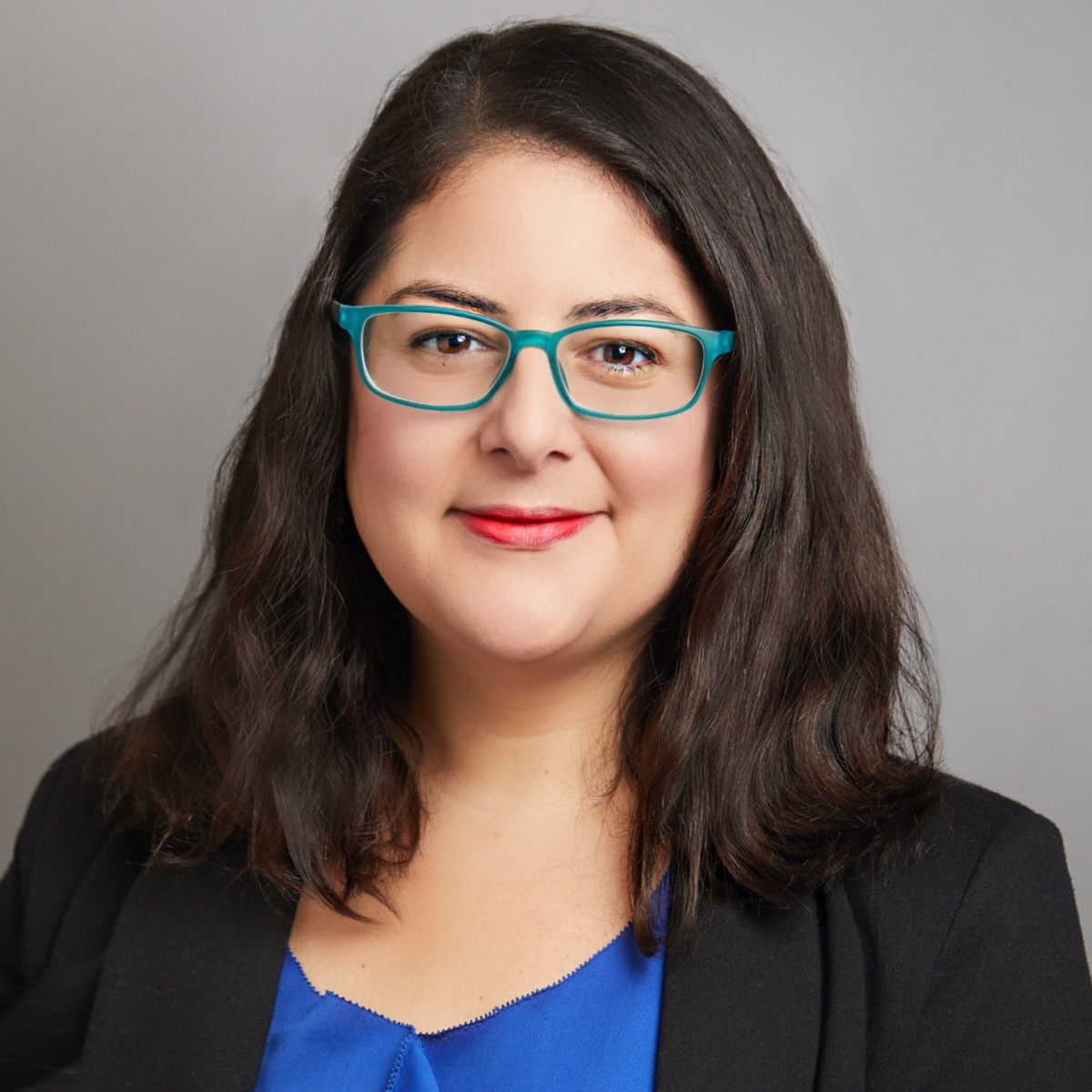 Giovanna Guerrero-Medina, PhD
Yale Ciencia Initiative Director / Yale Ciencia Academy Principal Investigator
 Dr. Giovanna Guerrero-Medina is the Director of the Yale Ciencia Initiative at Yale University. She is also the Executive Director of Ciencia Puerto Rico (CienciaPR), an international network of scientists, students and educators committed to promoting scientific outreach, education and careers among Latinos. Through these positions, Dr. Guerrero-Medina studies the impact of scientific networks like Ciencia Puerto Rico in improving access and participation in science and works to promote diversity through the Yale School of Medicine Office of Diversity, Equity and Inclusion. Under her leadership, CienciaPR has become one of the largest networked communities of Hispanic scientists in the world, has secured federal and foundation funding to support diversity in science education and career development, has secured federal and foundation funding to support diversity in science education and career development and in 2015, received recognition as a Bright Spot in science education by the White House. Dr. Guerrero-Medina serves as Principal Investigator of the NIH-funded Yale Ciencia Academy, a national program to provide graduate students with opportunities for professional development, outreach, and networking. She also led "Seeds of Success," an Amgen Foundation supported program to promote the participation of Latina middle school girls in STEM. Prior to her current position, Dr. Guerrero-Medina worked as Head of Science Policy at the Van Andel Research Institute, as Health Science Policy Analyst at the National Institutes of Health, and was a 2005 Christine Mirzayan Science and Technology Policy Fellow at the National Academies. She has a Ph.D. in Molecular and Cell Biology from the University of California, Berkeley, where she had a Howard Hughes Pre-Doctoral Fellowship to study the development of neuronal connections and develop genetically encoded sensors of synaptic activity. She received her B.A. in Biology from the University of Puerto Rico, Rio Piedras.
Daniel Colón-Ramos, PhD
Yale Ciencia Academy Principal Investigator
 Dr. Daniel Colón-Ramos was born and raised in Puerto Rico. He completed his B.A. at Harvard University, his PhD in the lab of Dr. Sally Kornbluth at Duke University and was a postdoctoral fellow in the lab of Dr. Kang Shen at Stanford University. The Colón-Ramos lab is interested in how synapses are precisely assembled to build the neuronal architecture that underlies behavior. To address this, they developed tools in the thermotaxis circuit of C. elegans. Their system enables unbiased genetic screens to identify novel pathways that instruct synaptogenesis in vivo, and single-cell manipulation of these pathways to understand how they influence behavior. As mechanisms underlying synapse structure and function are conserved, the research program seeks to enhance our understanding of synaptic cell biology in higher organisms, which may be important for disease.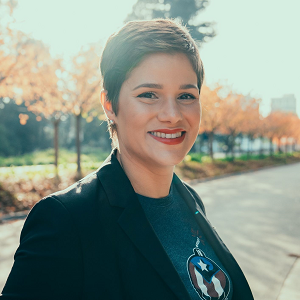 Mónica-Feliú-Mójer, PhD
Yale Ciencia Academy Training and Outreach Director
Email
,
Twitter

 A PhD scientist-turned-communicator, Mónica taps into her professional and cultural backgrounds and uses storytelling, science communication, community-building and mentoring to make science more equitable and inclusive. She leads communications and outreach for CienciaPR, a global community of more than 10,000 scientists, students, educators and allies democratizing science, supporting the career development of underrepresented young scientists and transforming science education and training in Puerto Rico. At the Yale Ciencia Academy, a National Institutes of Health-funded training program, she serves as Director of Training and Outreach, providing doctoral students in Puerto Rico and the U.S. with mentoring, training, networking and support to develop their science communication and public engagement skills. She also works with the non-profit iBiology, leading science communication trainings and producing video stories called "Background to Breakthrough," which explores the intersection of the culture, identity and research of underrepresented scientists. For her work, she has received numerous awards and recognition, including the COPUS Paul Shin Memorial Award and recognition as a 2016 Inspiring Woman in STEM. Mónica earned her B.S. in Human Biology at the University of Puerto Rico in Bayamón and her Ph.D. in Neurobiology at Harvard University. You can find her on Twitter: @moefeliu
YCA Lead Online Curriculum Designer/Producer; Director, iBiology/SCL​​
At iBiology, Rosa is responsible for leading the research video production pipelines including identifying seminar topics, overseeing video editing, and writing associated web content and educational materials. She grew up in Caguas, Puerto Rico with the melodic sound of the coquí, a Puerto Rican frog, and the traditional summer vacations at the beach. Rosa earned her BS in Chemistry at the University of Puerto Rico – Río Piedras, and her PhD in Molecular and Cellular Biology at Harvard University. Before joining iBiology, she was a Preceptor for Life Sciences 1A at Harvard College and an Adjunct Faculty Professor at Harvard Extension School. She enjoys helping others to understand new concepts in the biology world and motivating them to love science. She equally enjoys a night of salsa dancing or a relaxing night reading a book. Contact:
rosa@scicommlab.org
.
Steven Paniagua, PhD
Yale Ciencia Research Associate​
Steven Paniagua is a first-generaQon Mexican American, with a bachelor in Biochemistry and Molecular Biology of the University of California Santa Cruz, and a recent GeneQcs PhD graduate from Yale University. During his Qme as a graduate student, Steven acted as a founding member of Yale's Society for Advancement of Chicanos/Hispanic and NaQve American in STEM and a fellow for Yale's Biological and Biomedical Sciences Diversity and Inclusion CollecQve. Furthermore, Steven has served a student representaQve for the geneQcs department in the graduate student. His graduate work centered around common learning disability dyslexia, leading to interacQng with the local New Haven elementary school district by volunteering in local science fairs and parQcipaQng in STEM related school presentations.
Carolina Machado
Yale Ciencia Project Coordinator
 Born and raised in Venezuela and with a Bachelor in Manufacturing Engineering from Boston University, Carolina comes highly recommended. For the past three years, she has been the Manager of Operations of a language school in the CT shoreline, managing student registration, scheduling, marketing, payroll, and onboarding processes. In that role, she was able to transform operations by automating processes and developing student and teacher-interfacing tools. Carolina has always had a passion for education and diversity and inclusion. She has a long history as a Spanish teacher and curriculum developer and most recently she led the development of an elementary school cultural awareness program. Her experience in the world of education has opened her eyes to the importance of representation and to the hidden curricula that present challenges for people from minoritized or marginalized backgrounds and is what motivated her to seek to join a team dedicated to making a difference in this space. In her free time, Carolina loves exercising, designing, creating and crafting.
Past Team Members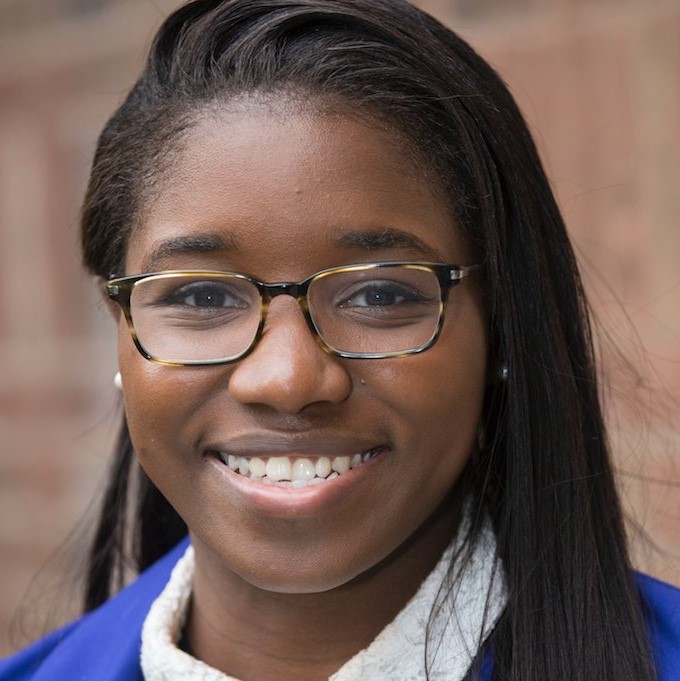 Titilayo Omotade, PhD
Yale Ciencia Research Associate
 Dr. Titi Omotade is a first-generation Nigerian-American, originally from the DC area. She attended Virginia Tech University, obtaining a dual degree in Biology and African-American History. Outside of class, she spent time working with schools or government programs (i.e. Upward Bound, Department of the Army) that led initiatives to increase the representation of minority and low-income students in STEM. Titi found purpose and passion in those roles and found the most joy in fighting for the next generation of scientists of color. After graduating from Virginia Tech, she was awarded a research fellowship position at the Department of Defense and spent two years investigating methods to combat the potential weaponization of Bacillus anthracis, the etiological agent of anthrax. Outside of the lab, Titi continued to pursue any mentoring opportunities that would allow her to work with URM students and support them along their academic journey. In 2014, at the end of her post-bacc. tenure, she matriculated into the BBS program at Yale School of Medicine and joined the Department of Microbial Pathogenesis. As a graduate researcher, she explored how bacterial pathogen, Legionella pneumophila, avoids detection and degradation by an ancient innate immune pathway – the autophagy system. Alongside her PhD work, Titi spent four years creating and developing a new DEI model for the BBS program called the Yale BBS Diversity and Inclusion Collective (YBDIC). The goal was to implement a progressive and ambitious model to improve both diversity and inclusion in BBS, with a strong emphasis on inclusion. The team successfully secured both funding and institutional support from Yale School of Medicine and is poised to drastically shift the DEI landscape within BBS. Now as a recent graduate, Titi is excited to work for YCI and primarily focus on a passion she's held her whole life – fighting for racial equity in STEM.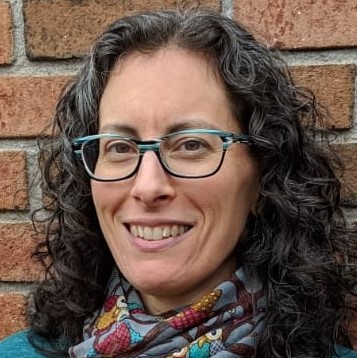 Janet Desmarais
Yale Ciencia Academy Project Coordinator
 Janet Desmarais has weaved her passions for education, science, language, and culture with her organizational and analytical skills into a diverse professional career. Always with an eye towards innovation, progress, and efficiency, she brings a pragmatic optimism to all her projects. She began in education as a teacher and academic coordinator, working in the US for a physics outreach program and in Peru for an English language institute. After returning to the US and teaching Spanish for several years, she began to look for new experiences that would better use her process development and planning skills. As program associate and later office manager for Peru Opportunity Fund, an initiative of Hampshire Foundation which focuses on increasing the productivity of farmers in Peru, Janet circled back to her experience in Peru while taking on a wide range of responsibilities as part of a small international team. Before joining the Yale Ciencia Initiative in 2017, Janet returned to her earliest roots in physics as the administrative assistant for the Physics Department at Wesleyan University. Janet holds a BA in physics from the University of Rochester and will pursue an MA in speech-language pathology at the Univeristy of Connecticut beginning fall 2021.

Yale Ciencia Academy Instructors
Dr. Elyse Aurbach, University of Michigan - Effective Communication and Outreach
Mr. Boyd Branch, University of Kent / Arizona State University - Networking and Community Building
Dr. Laurence Clement & Dr. Naledi Saul, University of California, San Francisco - Preparing for the Postdoc / Postdoc Visit and Beyond
Dr. Yaihara Fortis Santiago, Memorial Sloan Kettering Cancer Center - Mock Postdoc Interview
Dr. Cynthia Fuhrmann, University of Massachusetts Medical School - Individual Development Plan--Postdoc Transition
Ms. Liz Neeley, Liminal Creations - Crafting a Personal Narrative
Dr. Christine Pfund, University of Wisconsin-Madison, Dr. Kermin Martinez, St. John Fisher University and Dr. Fatima SanchezNieto,Wisconsin Center for Education Research - Mentoring Up

Yale Ciencia Academy Advisory Committee
Dr. David J. Asai, Howard Hughes Medical Institute
Dr. Samuel L. Díaz Muñoz, University of California, Davis
Dr. Jeanne Garbarino, The Rockefeller University
Dr. Valentina Greco, Yale University School of Medicine
Dr. Ushma S. Neill, Memorial Sloan Kettering Cancer Center
Dr. Jesus Antonio Romo, Tufts University

Funded by the National Institutes of Health (NIH) (R25GM114000)