- This portion of the program might not be offered to all YCA cohorts -
Overview
Starting in 2021, faculty advisors of students who have been selected as YCA Fellows will receive an exclusive invitation to participate in the YCA Advisor Academy – a new offering to enhance the impact of YCA on research environments and institutions. Sessions have been designed by fellow faculty members to align with advisor's busy schedules and be directly relevant to their academic and research priorities.
Advisor Academy Topics
Through expert-led conversations, advisors will address key questions such as:
How can you promote and sustain productivity amongst your trainees?
How do you leverage mentoring to tap into the full potential of your research team?
How do you develop a "common language" between you and your trainee to create a holistic and healthy training experience?
How can you become a changemaker by promoting inclusive practices within your lab environment, department, or institution? How can you convert knowledge gained from DEI trainings and workshops into actionable and effective strategies?
How do you become more competent and comfortable addressing challenges or situations that trainees from underrepresented groups face?
The sessions will not be structured like conventional workshops or trainings; rather, they will be open and bi-directional discussions with peers, guided by faculty experts. Our session facilitators bring decades of innovation, expertise and proven impact towards advancing DEI and effective mentoring models at both the institutional and national level.
Advisor Academy Agenda and Timeline:
Orientation – YCA advisors will get a brief overview of the YCA program and YCA Advisor Academy. (September 2021)
Planning and Advising for Productivity (Part 1 and Part 2) – Advisors will receive practical strategies for how to leverage the Individual Development Plan (IDP) to help their YCA Fellow reach career or research milestones and how to improve the productivity of their labs. Advisors will also learn about the underlying factors that disproportionately affect students from underrepresented groups and how they can provide meaningful support. (October 2021)
Diversity, Equity and Inclusion Immersive (Part 1 and Part 2) – Advisors will participate in an engaging immersive experience featuring the testimonies of minoritized trainees. Through their stories, we will explore the challenges many underrepresented students face in their training environments (e.g., isolation, imposter syndrome, the "minority tax," etc.) and how you can promote cultural sensitivity and inclusion. (April and May 2022)
Time Commitment
The Advisor Academy agenda has been thoughtfully designed to respect busy schedules. The advisor training program will consist of five sessions, with a total time commitment of approximately 7-8 hours spread over the 13-month program. Final dates and times will be determined based on collective availability.
Benefits and Outcomes
Participants in the YCA Advisor Academy will be rewarded with:
A formal letter from YCA and the Yale School of Medicine Office of Diversity, Equity and Inclusion acknowledging your participation in the Advisor Academy, which could be included in promotion or nomination packages.  
A social media/website badge, "YCA Qualified," linked to an explanation of the program, to recognize your training, particularly among prospective trainees.
Exclusive access to a curated list highlighting YCA-recommended DEI leaders and experts. You will be able to share this "YCA Best in Class" list with your departments and institution. 
Actionable strategies to promote and sustain student productivity and success through holistic mentoring methods. 
Gaining peer-support and building community with faculty members at other institutions as part of the YCA Advisor Academy network.
Facilitators and Experts Profiles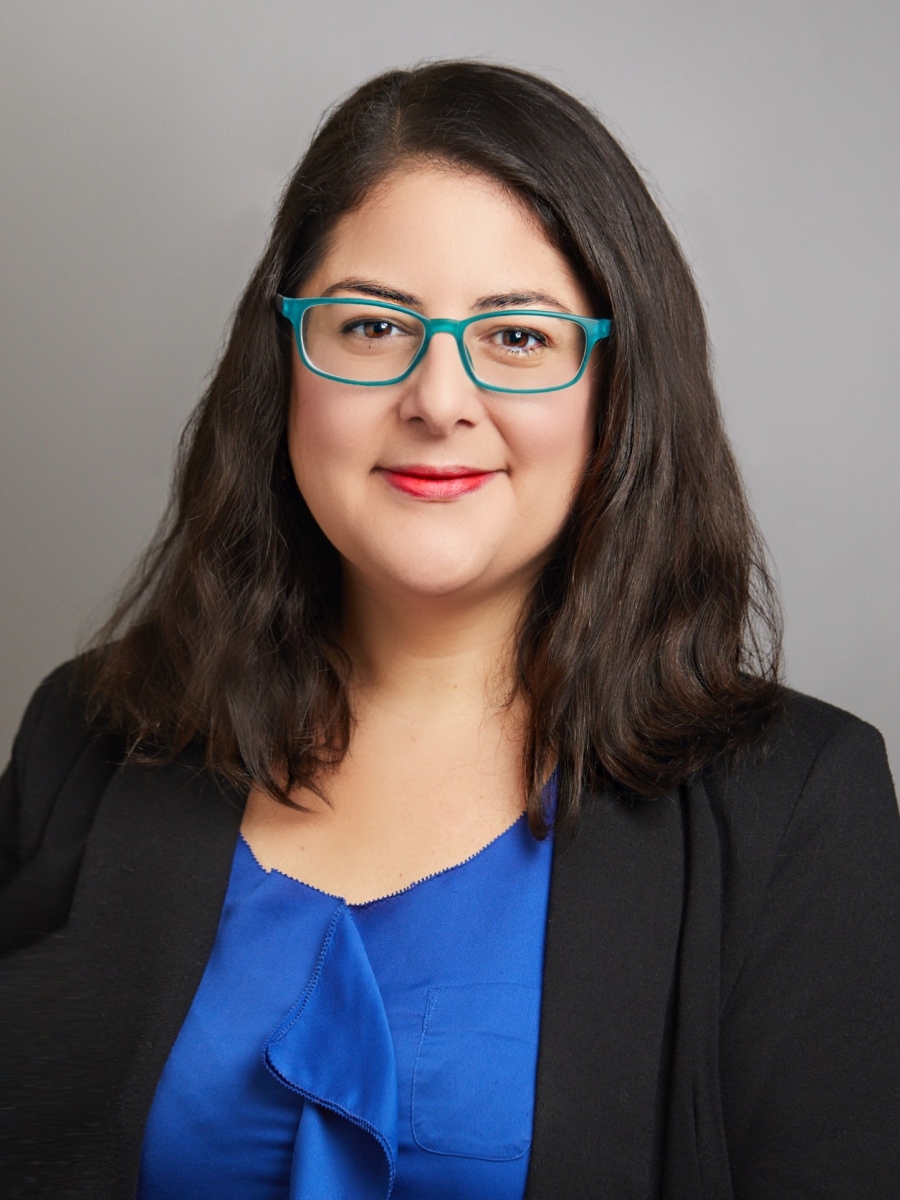 Giovanna Guerrero-Medina, PhD
Director, Yale Ciencia Initiative
Principal Investigator, Yale Ciencia Academy
Executive Director, Ciencia Puerto Rico (CienciaPR)
Giovanna is the Executive Director of CienciaPR, an international network of scientists, students and educators committed to promoting scientific outreach, education and careers among Latinxs. Under her leadership, CienciaPR has become one of the largest networked communities of Hispanic scientists in the world, has secured federal and foundation funding to support diversity in science education and career development, and in 2015 received recognition as a Bright Spot in science education by the White House. Given the renowned success and broad impact of CienciaPR a collaborative agreement was formed between Yale School of Medicine and Dr. Guerrero-Medina's non-profit organization, launching the Yale Ciencia Initiative (YCI). As the Director of YCI, Dr. Guerrero-Medina and her team leverage the proven model, extensive resources, and collective knowledge derived from their network of over 15,000 scientists to help forge the next generation of STEM leaders from underrepresented groups. Internally, YCI partners with institutional stakeholders at Yale to increase the engagement of minoritized students in science. Externally, YCI aims to translate the successful CienciaPR model across different communities and countries to provide a hub for best practices that can be implemented to enhance science education and efforts to diversify STEM. Giovanna has a PhD in Molecular and Cell Biology from the University of California, Berkeley and received her BS in Biology from the University of Puerto Rico, Rio Piedras.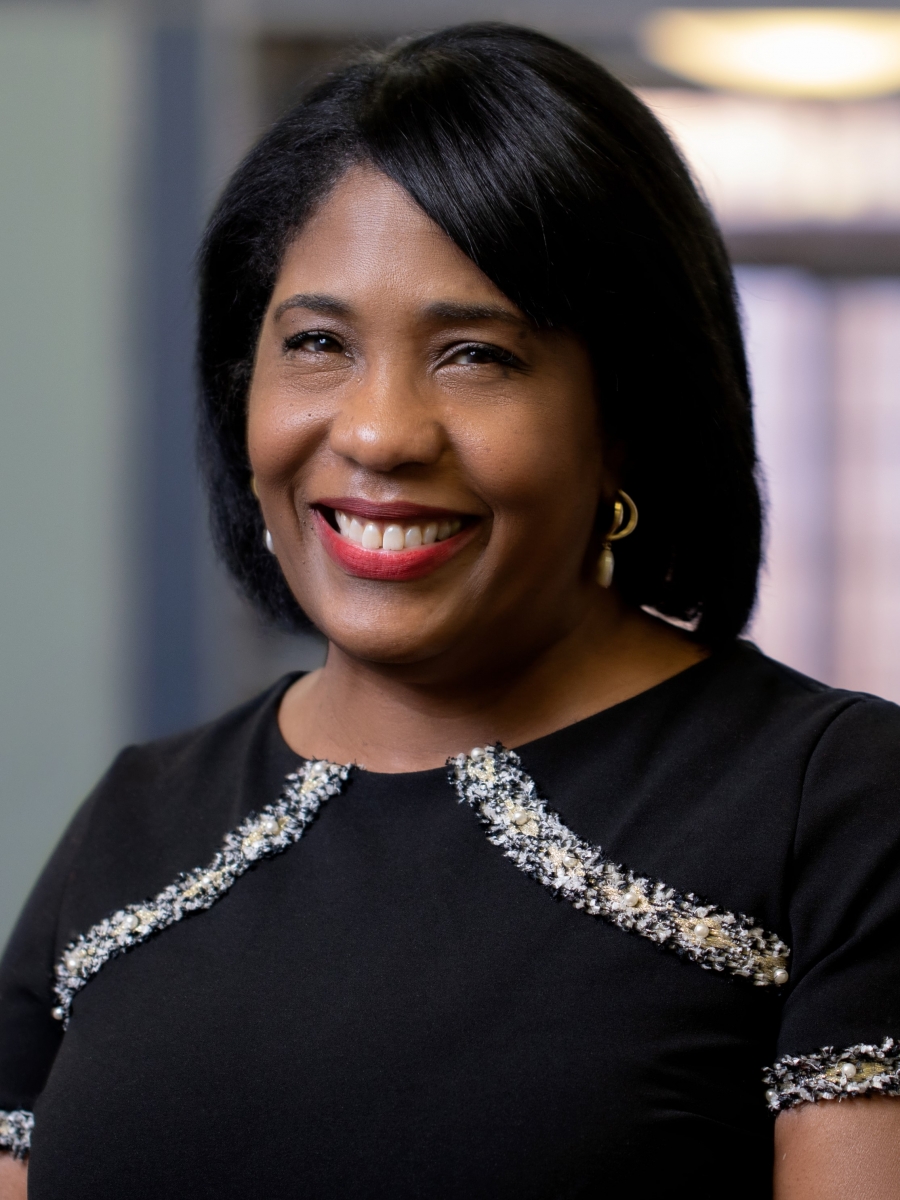 Rochelle Smith, MS
Associate Dean of Diversity and Inclusion, Yale School of Medicine
Associate Chief Diversity Officer, Yale School of Medicine
Rochelle came to Yale University in January 2020 from Washington University in St. Louis, where she was the Assistant Provost for diversity initiatives. She founded the Washington University Diversity Pipeline Consortium for STEM. Her experience also includes co-designing two faculty-of-color retention programs at Washington University that resulted in a record number of these faculty receiving tenure, along with leading the MD/PhD diversity effort and founding three student affinity groups at the University. She brings more than 20 years of experience working at the national, institutional, and departmental levels to design, implement, and maintain successful academic pipeline programs for those underrepresented in STEM fields. At Yale, Rochelle is part of the developing recruitment and retention programs aimed at graduate students, including adding professional development opportunities, career building workshops, speaker series, and other signature initiatives. She is unwavering in her commitment to tackle and resolve some of the most complex DEI issues at both the student and faculty level. Her dedication to creating long-lasting reform, enthusiasm for student empowerment, and penchant for innovation creates tangible impact that emanates far beyond her reach. She works closely with Darin Latimore, MD, Deputy Dean and Chief Diversity Officer, on all diversity and inclusion efforts, extending the reach of diversity and inclusion among the leadership at YSM. Rochelle earned her Master of Science in applied health behavior research from Washington University School of Medicine in St. Louis.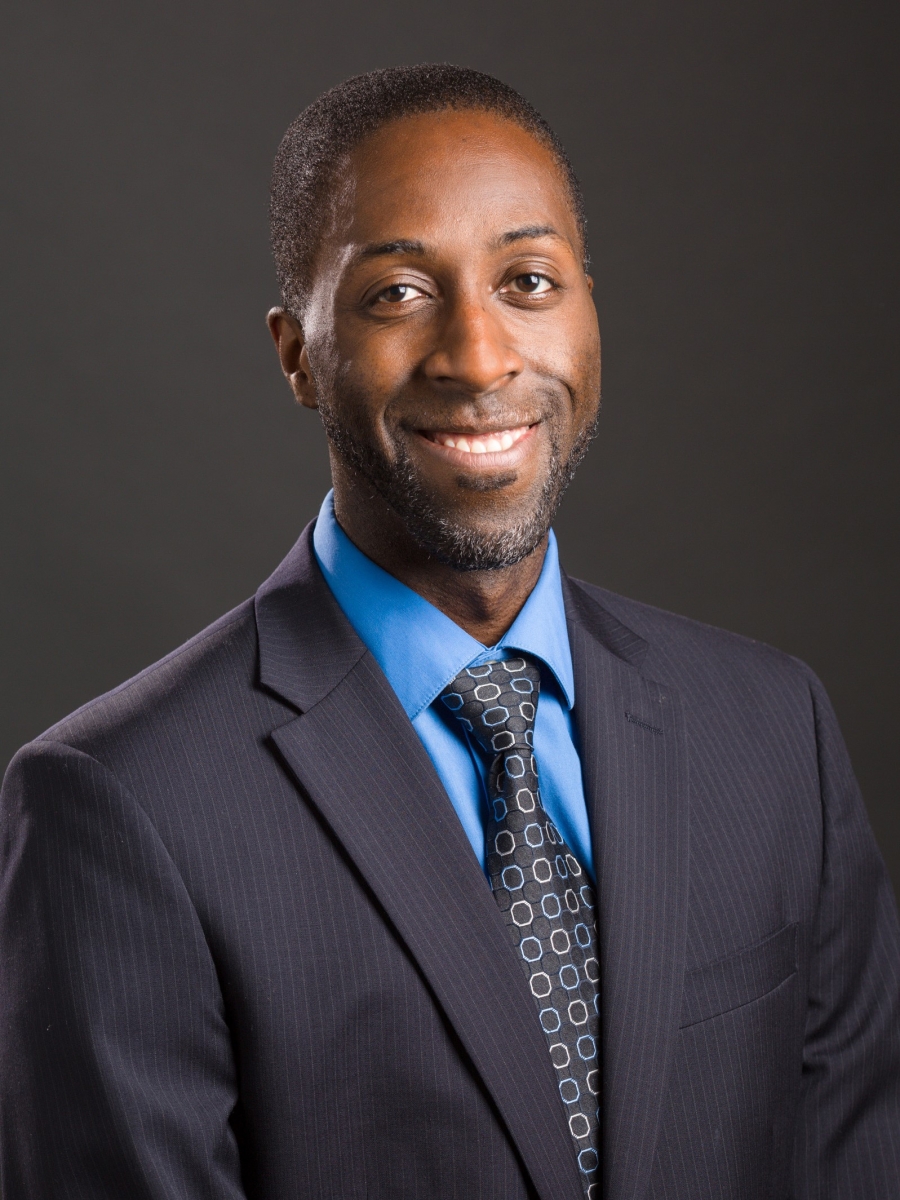 Nii Addy, PhD
Associate Professor of Psychiatry and of Cellular and Molecular Physiology, Yale School of Medicine
Nii directs a research program investigating the neurobiological bases of substance use disorders, depression and anxiety. He greatly contributes to graduate student and postdoctoral training, faculty mentoring, and diversity, equity and inclusion programs and initiatives through his work on campus and his work in professional scientific societies. His research and community work have been featured by National Public Radio (NPR), Newsday, the National Football League Players Association (NFLPA), The Source Magazine, Chuck Norris, BoldTV, Legitimate Matters, and Relevant Magazine. To many, he is a trusted advisor, staunch advocate, and role model – especially to students of color. In addition, Nii has built unique partnerships between scientists, clinicians, churches, faith leaders, entertainers, professional athletes, and community groups to address issues at the intersection of neuroscience, mental health, faith, culture and social justice. As the creator and host of town hall community events, he encourages and equips audiences to embrace the use of holistic, integrated tools to address mental health challenges. He has collaborated with luminaries such as: Lecrae (Grammy Award-winning artist and NY Times Best Seller) and Houston (former NBA All-Star, NY Knicks/ FISLL Project and others. He received his B.S. in Biology from Duke University and his Ph.D. in Neuroscience from Yale University.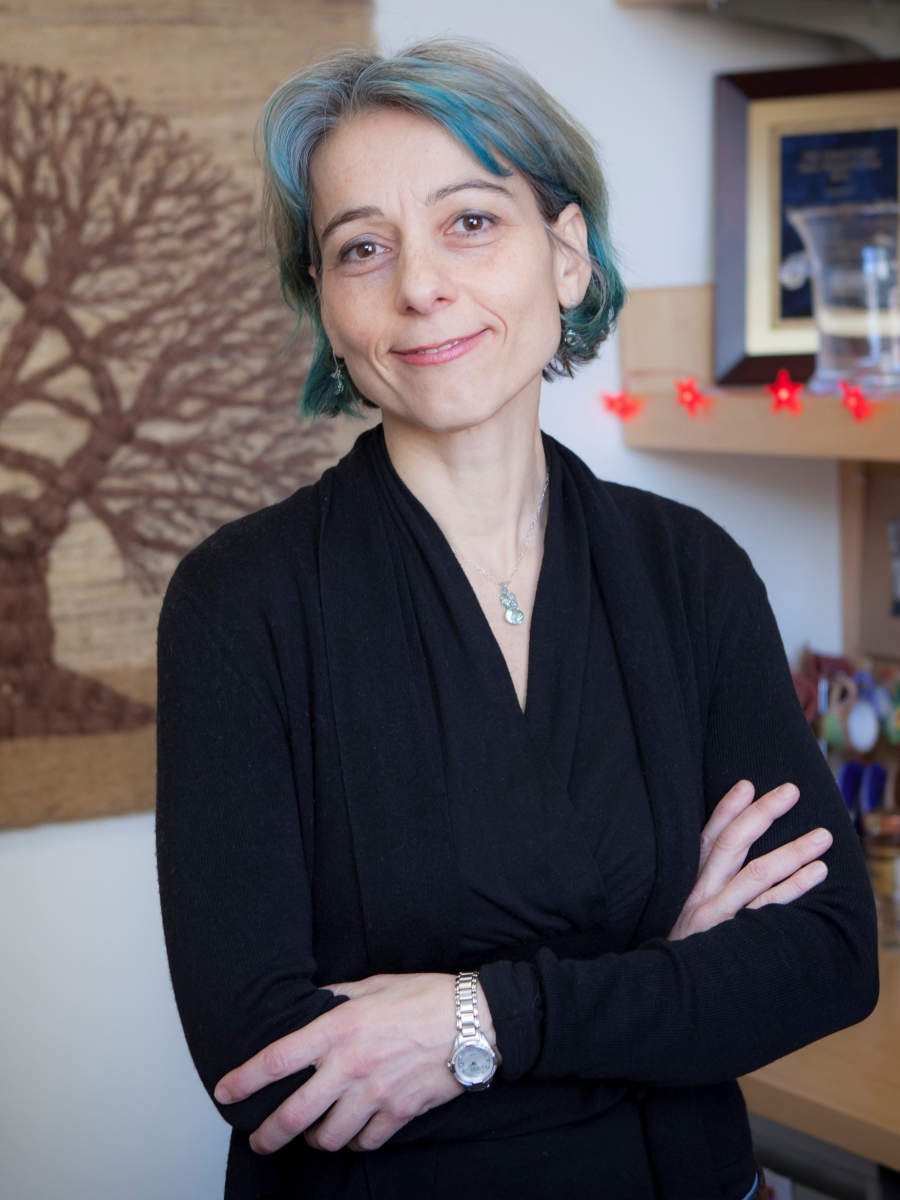 Valentina Greco, PhD
Professor in the Genetics, Cell Biology and Dermatology Departments, Yale School of Medicine
Member of the Yale Stem Cell Center and Yale Cancer Center, Yale School of Medicine
Valentina has successfully pioneered holistic mentoring practices and is sought after for both her scientific excellence and progressive strategies surrounding training and leadership within research teams. Her research team aims to define how tissues maintain themselves throughout the course of our lives in the face of continuous cellular turnover, frequent injuries, and spontaneous mutations. To do so, the Greco lab developed novel tools that integrate imaging of stem cells in their niche in live mice with both genetic and cell biological approaches that empower a better understanding of the complex orchestration of tissue regeneration using the skin as a model system. Their scientific discoveries are driven by the lab's desire to create a stimulating academic environment where the focus is on doing good, collaborative science while promoting inclusivity within the scientific community, prioritizing mentoring of the lab's trainees' scientific growth, and striving to make science accessible to everyone. Valentina has been the recipient of many awards over her career, most recently the 2021 International Society for Stem Cell Research (ISSCR) Momentum Award, the 2019 NIH Director's Pioneer Award, the 2019 Yale Postdoctoral Mentoring Award, and she is the Inaugural Holder of the Carolyn Slayman Endowed Professorship. Valentina was born in Palermo, Italy and earned her undergraduate degree in Molecular Biology at the University of Palermo, Italy (1996) and completed her PhD at the EMBL/MPI-CBG, Germany (1998-2002).
Titilayo Omotade, PhD
Diversity, Equity and Inclusion Project Specialist, Yale Ciencia Initiative
Co-Director of the PATHS program, Yale School of Medicine
Titilayo has initiated and directed programs to increase the representation of minoritized groups in STEM for over 10 years. She dedicated 5 years serving as team lead and assistant director for a national DEI STEM initiative funded by the Department of the Army. As a graduate researcher in the lab of Dr. Craig Roy, she explored how bacterial pathogen, Legionella pneumophila, avoids detection and degradation by an ancient innate immune pathway called the autophagy system. In recognition of her scientific achievements and proven leadership towards DEI, she was awarded a competitive three-year fellowship from Howard Hughes Medical Institutes (HHMI). Alongside her PhD work, Titi spent four years creating and developing a new DEI model to advance inclusion in the BBS program called the Yale BBS Diversity and Inclusion Collective (YBDIC). In recognition of her efforts and impact she was nominated for the Yale Jefferson Award for Public Service. Now, she is in the early stages of translating her model with collaborators at Columbia University, Harvard University and the National Institutes of Health (NIH). At Yale she is a part of the YCI team, supporting initiatives such as YCA through curriculum building with a focus on engaging institutional stakeholders to further advance the mission of YCA. Additionally, she serves as one of the Co-Directors of the Yale PATHS program alongside Dr. Giovanna Guerrero-Medina and Associate Director, Linda Jackson, MS. She received her B.S. in Biology and B.A. in African American History from Virginia Tech and completed her PhD in Microbial Pathogenesis at the Yale School of Medicine.