Apply to the Yale Ciencia Academy!
The application for YCA 2021 closed on March 31, 2021.
2021 Program Dates
The Yale Ciencia Academy (YCA) is a 13-month program that runs annually from June to June. For the 2021-2022 YCA cohort, the program dates are as follows:
Application opens: January 25, 2021
Applications due: March 31, 2021
Notification of acceptance by: April 30, 2021
Confirmation of acceptance by applicant by: May 12, 2021
Program starts: week of June 7, 2021
Program ends: June 2022
Program Calendar and Participation Requirements 
Please review our preliminary YCA program calendar and read our participation requirements below. Dates and times will be finalized before YCA Fellow selection. 
As part of the program application, participants should commit to the following:
Attending both annual YCA meetings. For the 2021 cohort, these meetings will be held June 7-11 and 14-18, 2021 (virtual, due to COVID-19) and June 2022 (in-person at Yale). These initial sessions are in bold and marked with an asterisk on the calendar. 
Attending or completing on your own time other sessions denoted in bold on the YCA calendar. You are permitted to complete some of the sessions offline; however, these sessions are most impactful and enjoyable when experienced live with the facilitator and other fellows. 
Participating in at least 16 of the 20 program activities (see the calendar). YCA fellows can miss up to 4 sessions that are not marked as "required" during the program year. 
Completing a science outreach activity of your choosing. Check out some of the outreach initiatives from previous fellows and how fellows and alumni responded to the COVID-19 pandemic.
Participants who complete these activities will receive a certificate of completion and training badge for LinkedIn (see Benefits section below).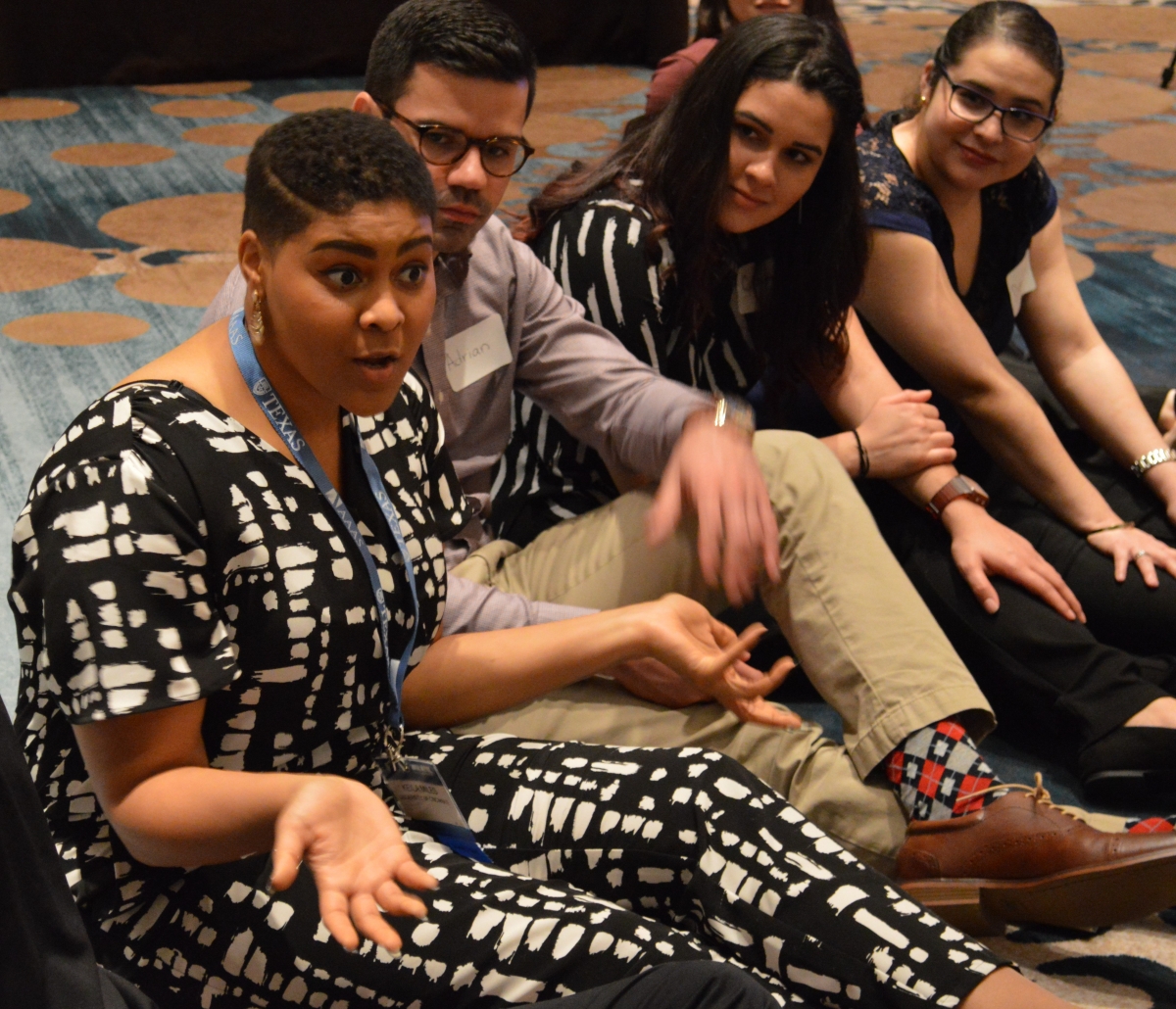 Eligibility
16 Fellows will be selected to participate through a competitive and independent review process. Only candidates who fit the criteria below will be considered:
Enrolled at a fully accredited PhD, DPH, DSc or PsyD training program in a biological, biomedical, or behavioral health field
US citizens or permanent residents as defined by the NIH guidelines
Self-identify as being from underrepresented backgrounds, as defined by recent NIH guidelines
Within 1-2 years of graduating
Expecting to start a postdoc no earlier than June 2022 or later than June 2023 (for the 2021 program)
Agree to the program participation commitments above
Application
Students need to submit the following on or before the application deadline:
An online application (see sample here), including brief answers to questions related to:

Your interest in pursuing a postdoc and the challenges you would like to address through the program
An example of a time you solicited critical feedback
An example of a time you encountered a roadblock in your work as a scientists and how you handled it 
Areas of strength and opportunities for growth in your professional development
The importance of diversity and equity in your development as a scientist
A brief explanation for your interest in the program's outreach component

A two-page resume or curriculum vitae that highlights education, research experiences, leadership, and professional development activities or awards, and science communication and outreach activities, if any
A recommendation form completed by a mentor (e.g. PhD supervisor, graduate program advisor, thesis committee member) See sample here.
A form signed by the student's research supervisor stating their support for the student's participation in the program
Benefits and Outcomes

As a YCA fellow, you will be able to:
Meet accomplished scientists, leaders, and peers from diverse backgrounds
Receive training from leading experts to improve your planning, mentoring and communication skills 
Develop an Individual Development Plan (IDP) for the PhD to postdoc transition and instructions for how to modify the plan for fellowship applications
Compile a personalized list of potential labs to contact for postdoc positions 
Create a well-crafted personal narrative that can be used for introductory emails and networking
Complete a peer-reviewed research abstract and polished 20 minute talk about your work
Receive expert advice and notes from mock postdoc interviews and simulations
Receive guidance to complete an enriching outreach experience to apply mentoring and communication skills
Receive all-expenses paid travel to Yale for an In-Person Meeting in June 2022 (2021 meeting converted to virtual format on account of COVID-19) 
Gain recognition as a YCA fellow through a press release, the YCA website, and social media channels
Earn a certificate of completion, commemorative pin, and LinkedIn badge at the end of the program year
Become part of our YCA alumni network (>200 peers) and gain access to sample fellowships and professional opportunity announcements
Bring new resources to your lab or institution through the participation of your research advisor in our optional YCA Advisor Training (see Program Components)
Evaluation and Selection Process
Selection of YCA fellows will be made by a panel of independent experts. YCA applications will be evaluated with an eye for the following qualities:
Adaptability – Ability to respond to unexpected setbacks and demonstrate agility and perseverance in confronting roadblocks in research or career development
Coachability – Being receptive to feedback and displaying a growth mindset
Self-Awareness – Willingness to understand and address one's identity, values, skills, strengths and weaknesses, both internal and as they present to others
Demonstration of Need – YCA seeks applicants who have a clear idea of how they will benefit from the program components, including being part of a cohort of peers from underrepresented backgrounds, and who do not have access to similar resources at their respective institutions
Postdoc Readiness – Applicants should demonstrate that they intend to pursue a postdoctoral appointment and that they are academically and scientifically competitive for this step within the next 1 or 2 years
Outreach – Prospective fellows should demonstrate a strong interest or commitment to pursuing scientific outreach opportunities