Alarming harassment of manatees in Puerto Rico
Submitted on 5 July 2014 - 5:56pm
This article is reproduced by CienciaPR with permission from the original source.

PDF version
By:
Dalissa Zeda Sánchez / dalissa.zeda@gfrmedia.com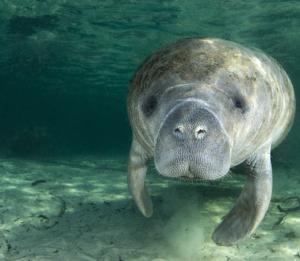 A video of several beach goers harassing manatees in Crash Boat beach in Aguadilla is causing great concern. In addition to violating state and federal laws, there people risked suffering bodily harm and hurting the manatees, an endangered species.
The original version of this article is in Spanish. To read it you can click on ESPAÑOL on the top right corner of your screen.