Citizens can help to save the Puerto Rican parrot
Submitted on 22 November 2013 - 12:14pm
This article is reproduced by CienciaPR with permission from the original source.

PDF version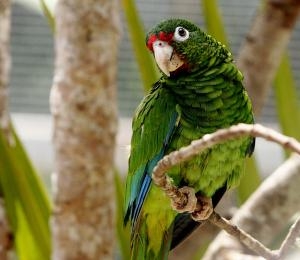 The USFWS is conducting an environmental evaluation draft to reintroduce the third cohort of Puerto Rican parrots. They are accepting comments and suggestions from the public about the best places to reintroduce the parrot. To see the draft, visit: http://www.fws.gov/caribbean/ES/3rd-Pop-PRparrot.htm
The original news story is in Spanish. To read the full text, please click on the "Español" button below or the link at the top right of the page.