Environmental gathering focuses on teaching students the importance of protecting Planet earth
Submitted on 17 April 2016 - 4:09pm
This article is reproduced by CienciaPR with permission from the original source.

PDF version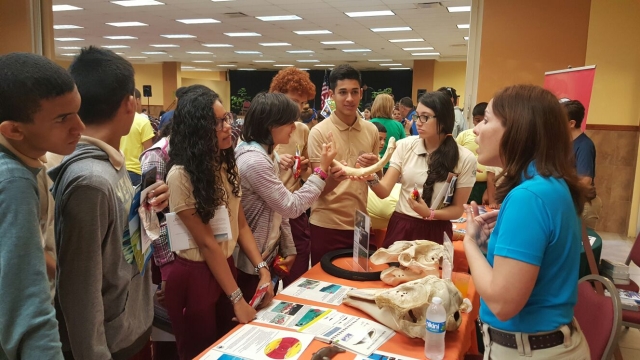 Friday, Arpil 15, 2016.  Hormigueros, Puerto Rico — More than 300 students attended the 2nd Environmental Gathering where they learned about the importance of protecting the enviornment. This event was organized by the Department of Natural and Environmental Resources (DRNA) and had the participation of state and federal governement agencies as well as other organizations related to environmental protection.
For the full article, please refer to the spanish version of this site.