Puerto Rican Parrot Population Reaches Record Numbers in the Río Abajo State Forest
Submitted on 31 May 2022 - 7:07pm
This article is reproduced by CienciaPR with permission from the original source.

PDF version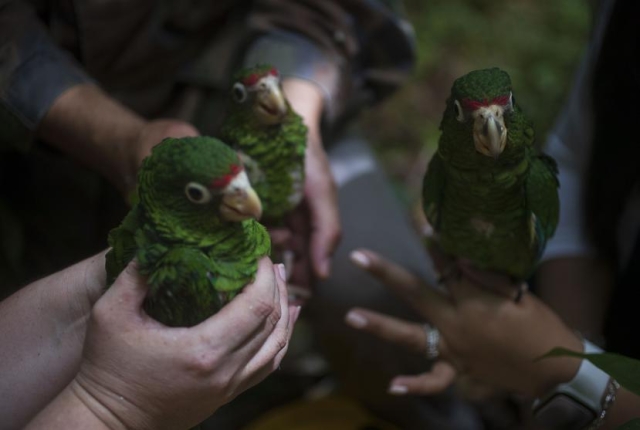 For the first time since 1992, when the Puerto Rican parakeet aviary was established in the Río Abajo State Forest in this municipality, more than 200 will fly freely in their habitat, after 60 chicks were born in the wild during this breeding season, which runs through June.
These 60 chicks that will make up the flock are in addition to another 53 that were born in captivity and will eventually be released or will be part of the breeding and reproduction program that the Departamento de Recursos Naturales y Ambientales  (DRNA) manages in the forest.
Read the full story in the spanish version.