CROEM student recognized in math competition
Submitted on 27 August 2017 - 1:35pm
This article is reproduced by CienciaPR with permission from the original source.

PDF version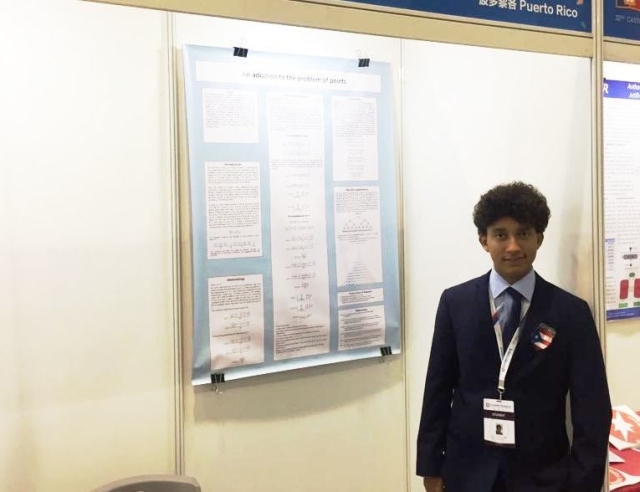 Daniel Santiago, a 10th grade student at the Residential Center of Educative Opportunities of Mayagüez ("C.R.O.E.M."), obtained second place in the Math Category at the China Adolescents Science & Technology Innovation Contest celebrated in China.
For the full article, please refer to the Spanish version of this site.