Intermediate School in Yabucoa celebrated Nano Days
Submitted on 22 March 2015 - 8:09pm
This article is reproduced by CienciaPR with permission from the original source.

PDF version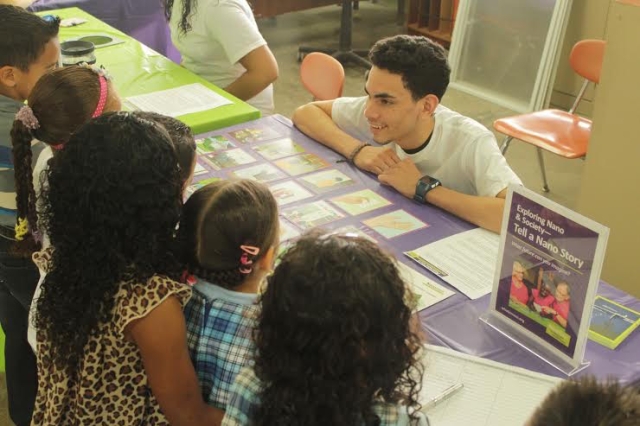 Over 200 students from Kinder to ninth grade from the School Segunda Unidad Andrés Sandín in Yabucoa and members of the Universidad de Puerto Rico at Humacao, celebrated the exhibit NanoDays organized by Partnership for Research and Education in Materials (PREM).
For schools interested to be part of this iniatitive contact Melissa López or Ramón Rivera at 787-850-0000 ext. 9027, 9045. You can also email melissa.lopez3@upr.edu, ramon.rivera7@upr.eduo or find them on facbook at prem.humacao.
To read the full article, visit the Spanish version of this site.