Puerto Rican guide with international reach
Submitted on 18 April 2013 - 3:33pm
This article is reproduced by CienciaPR with permission from the original source.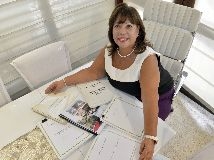 Raquel Martí (a Puerto Rican entreprenur with a master in philanthropy) has created a guide at Indiana University to help developing countries. This guide has been adopted by USAID.
The original article story is in Spanish. To read the full text, please click on the "Español" button below or the link at the top right of the page.