31 puerto rican parrots freed at Maricao forest
Submitted on 2 December 2016 - 4:07am
This article is reproduced by CienciaPR with permission from the original source.

PDF version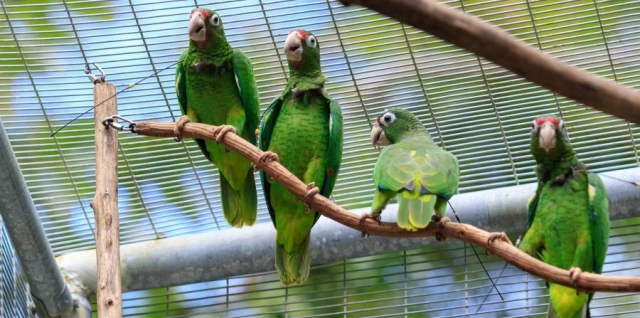 A team composed of members from state and federal agenicies and biologists, freed 31 Puerto Rican Parrots in the Maricao State Forest with the objective that they reproduce in the wild. This is part of the initiative focused on increasing the parrot population in order to remove it from the list of endangered species. 
For the full article, please refer to the spanish version of this site.